Trend: Vertical Stripes
Here's how to wear spring's most daring trend - and get max bang for your buck.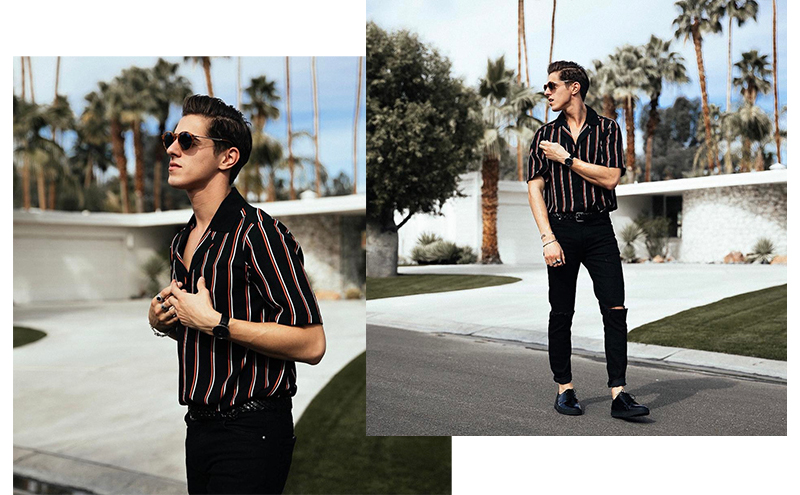 Photography Instagram/matthiasgeerts
In seasons past, stripes have been a clear indicator of spring. They were often found in a light base and contrasting, narrow, horizontal lines. In spring 2017, stripes more than represent the arrival of something new - they're one of the most prominent trends for men (granted, in a somewhat updated version). The main diff being stripes are turning the tables this spring (and their direction) by going vertical. They're boldly weaving in colors of the slightly darker variety and/or maxing out the graphic pattern of stripes on stripes. Yup, at first glance it may seem a bit too avant garde for mainstream success, but daring to wear a vertical striped suit this spring is no more gutsy than wearing white jeans with your head held high a year ago.
If going all out is a bit too daring in your mind, a vertical striped polo, shirt (a classic, albeit with slightly thinner stripes!) or a t-shirt is still sure to garner high fashion scores across the board.
And keep in mind: Vertical stripes virtually transform your figure, making you look thinner and taller out of nowhere!
These are our best vertical striped items currently available at NLY MAN.
Shop the products from the article