Flowers & Bees
Geese, tigers and snakes. Spring and summer 2017 will be packed with flora and fauna elements.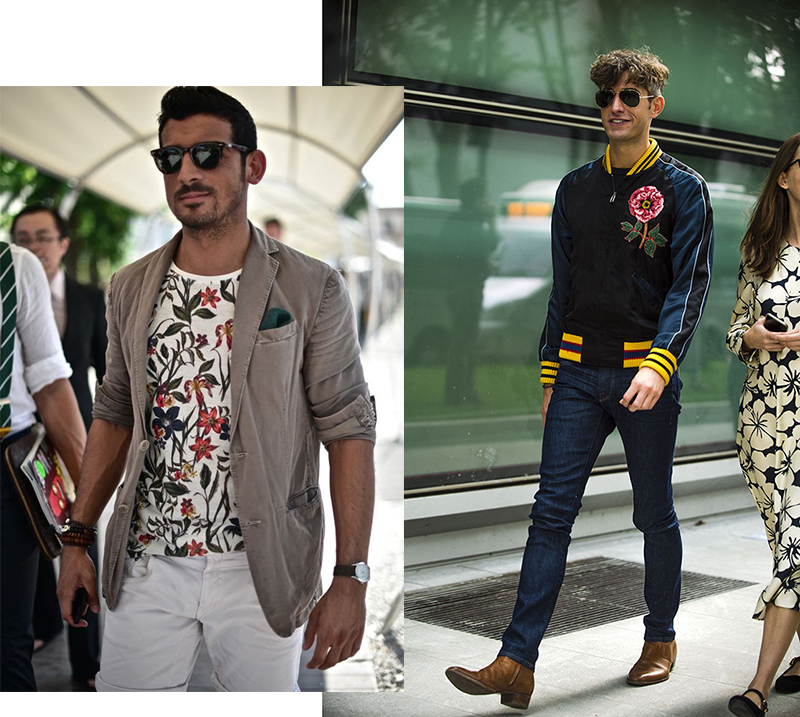 Photography Pinterest/dapperlou and Pinterest/gq-magazine.co.uk
Men's fashion for spring and summer 2017 is set to be characterized by nature; a fact that's already making itself apparent. And we're not just talking about colors like khaki, brown, beige and their pattern counterpart camouflage. We're even seeing cameos from our friends in the plant and animal world in the form of various prints, embroidery and patterns known as flora and fauna. How 'bout a bomber jacket with tigers, a hoodie with snakes or a shirt with anemones and/or leaf patterns? Those are just a few of the nature-inspired possibilities that make up the latest trend to symbolize a new season. Let our animal/nature-loving sensibilities reign supreme!
At NLY MAN, we're big fans of this trend and right now we have loads of clothing and accessories tailor-made to call it home. Not only that, they're more-than-welcome additions to our post winter wardrobe, as they days slowly but surely inch their way toward spring.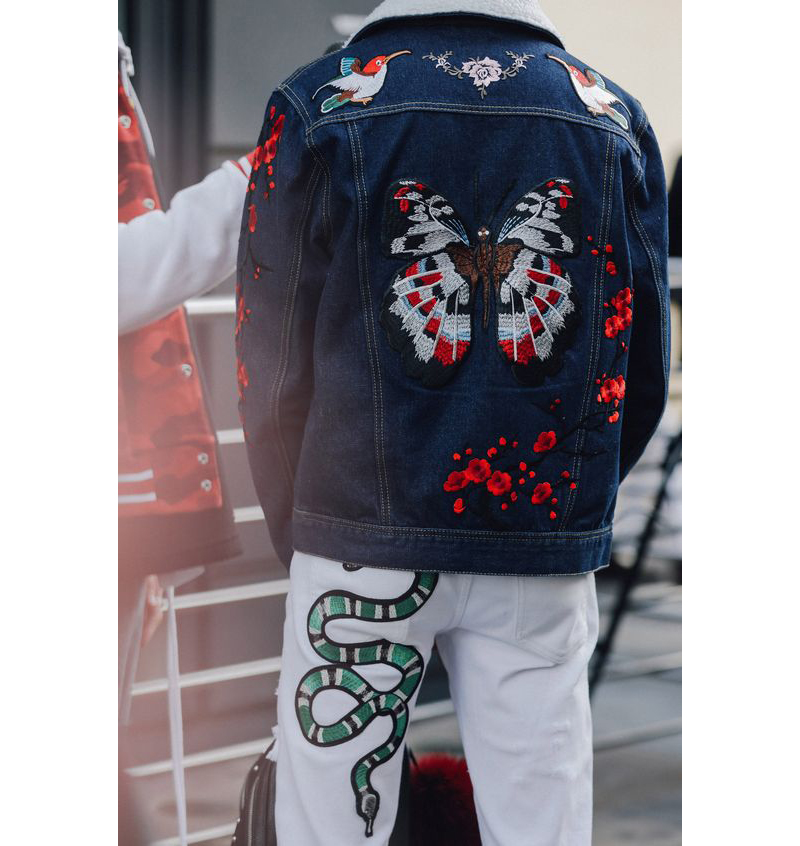 Photography Pinterest/voguemagazine

Shop the products from the article